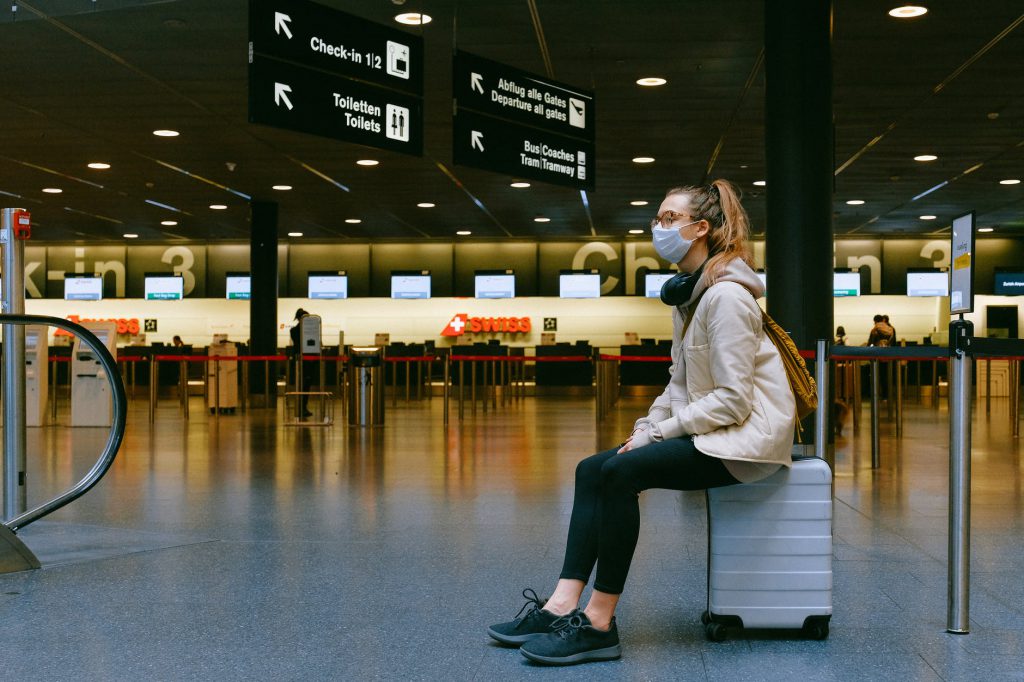 The coronavirus pandemic has not just affected mankind but made a significant impact on the global economy – travel being the hardest hit. According to the World Tourism Organization (UNWTO), "96% of the world's destinations are currently impacted by travel restrictions and other lockdown measures" (sic) - a predicted long term situation – with barriers likely to exist until global immunization becomes feasible.
With the influx of foreign returns at the onset of the pandemic carrying the virus back home, and later its slow spread, the emphasis had been to get things under control. Now, after having battled the infection within, and recovered from the first blow, countries are planning ways to tend to the falling economy without compromising on a relapse. Enforcing strict directives to safeguard territories would be the next course when borders are opened.
While much remains at stake and uncertainty looms large worldwide, one thing remains clear, that it will be a long wait for things to get back to normal. However, considering the dipping graph of the economic situation worldwide and the sinking travel sector, countries that are on top of their outbreaks have started resorting to corrective measures to gain back health. A hint enough that international travel will get back on track, soon. Here's what one can expect when movement initiates.
1. Clearing immigration will require 'Immunity passports'
To say the least, countries despite opening their borders to outsiders will remain ever so worried about infections being brought in by outsiders. New health screening and safety measures will complicate travel more. Be ready to be thoroughly checked when you land at an international destination irrespective of where you come from. From providing evidence of your purpose of travel to being asked to prove your health condition (take a swab test), a long torturous interrogation will wait at the immigration.
If you are traveling from an outbreak hotspot, don't be shocked if you are directly sent to a quarantine centre for testing. You will have to brace the new orders. Times have been bad for all, so nobody would risk taking a chance, especially with an outsider. The best course would be to carry all relevant documents to validate your purpose of travel and get permission to finish the work as fast as possible after the testing procedures are over.
2. You'll have to practice social distancing in air
As recovery remains uneven worldwide, lockdown measures will be an on and off thing to manage healthcare systems. A similar government-mandated quarantine will be imposed in air when travel rebounds. This means airlines will have to leave seats empty to allow for social distancing. How this will impact airfares remains a debatable point. Some experts believe fares would remain low, as airlines will want to get customers back on board with fair prices. However, others disagree, saying, fares could go up in a bid to make up for the losses and empty planes. Whatever the situation, there certainly will be no peak season.
3. You'll have a new list of essentials to carry
Your packed items will not be the usual. Besides carrying clean masks and hand-sanitizers, you might as well want to make it a practice of carrying your toiletries. Even if you are booked at a five-star hotel where you will have all the amenities, you might not feel comfortable about using free things then.
Airports may well be forced to relax particular liquids carry-on restrictions of more than 100 ml, as carrying sanitizers in check-in luggage would become the norm, especially on long-haul flights.
4. You'll read the fine prints of travel policies
Non-essential travel will no more be a part of your agenda. It is only travel that brings economic merit will make you think otherwise. Having said that, bookings made before the pandemic, and after it will no more remain the same. Add-ons which you had once considered unnecessary, especially the 'insure your travel' box, you might want to revise your steps and tick it for sure the next time. And not to forget the fine prints of travel policies - if it doesn't cover cases of pandemic, you might want to raise the point with the authorities.
After what the airline industry had to go through, airline providers and insurance companies will have to change a lot in their policies to accommodate and ensure the safety of the new traveling class.
5. Sick? Ensure to have a travel plan B.
The way the world is practicing social distancing and bracketing even a mild cold as something highly contagious, it will not be surprising if authorities might as well ask you to cancel your flight. Prepare yourself to get the stares or be complained about when you cough or sneeze at the airport premise. Prejudices will remain strong and difficult to get over. Safety and precaution will be a priority for both travelers and authorities. In worst scenarios, whether you will be outright banned from entry remains to be seen.
Well, nothing can be said for sure now, and much remains to our thinking. The new arrangement will definitely make the industry look different and could land us a step back in time, almost.