Improve Your Employee
Engagement With Employee
Benefits Program.
Help employees maximize savings on every trip by providing them access to a broad selection of flight and hotel deals at discounted rates.
Take a tour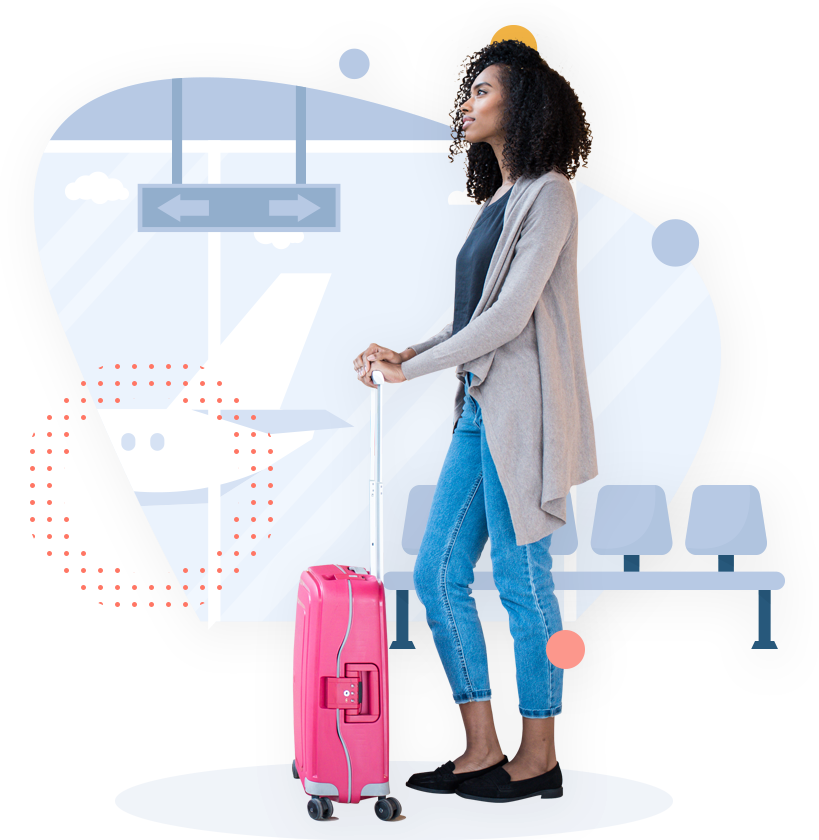 What makes TrackEx synonymous to employee benefits
The Employee Travel Benefit Program provides employees access to flight and hotel bookings at discounted prices. Our clients offer this benefit to their employees in the same way they offer vacation time, insurance, or any other standard benefit. The key to this benefit is that there is absolutely no cost to the employer. With a minimum effort, clients can offer this unique benefit to current employees, and perhaps more importantly to their families as well.
The travel program is open to current staff, alumni, and their families and guests. Volunteers and others who are affiliated with the organization are also eligible to participate.
Try for free
Get started in 4 easy steps
1
The organization&
TrackEx
teams-up
2
Employees & other users are briefed about the benefits
3
Employees use TrackEx website to make flight or hotel bookings
4
For any queries they
write to support@trackex.com
Get committed to providing your employees the benefits that make them happy
Benefits for Corporates
Wide inventory of flights and business-friendly hotels to choose from
Easy reward program with no additional cost
Robust global functionality with easy Integration and Customization
Satisfied happy employees with access to great deals and booking choices
Improved search performance as options shown are based on preferences and booking behavior
Benefits for Employees
Great discounts on flight and hotel bookings with guaranteed savings
An extensive selection of travel deals made from diverse sources providing booking convenience
Uninterrupted travel benefits available for the full year
Unrivaled global inventory that offers ease of booking from any part of the world

Benefits you get with a cloud computing service
A perfect solution available in both web and mobile app forms, making it easy for
your employees to access TrackEx anywhere and anytime.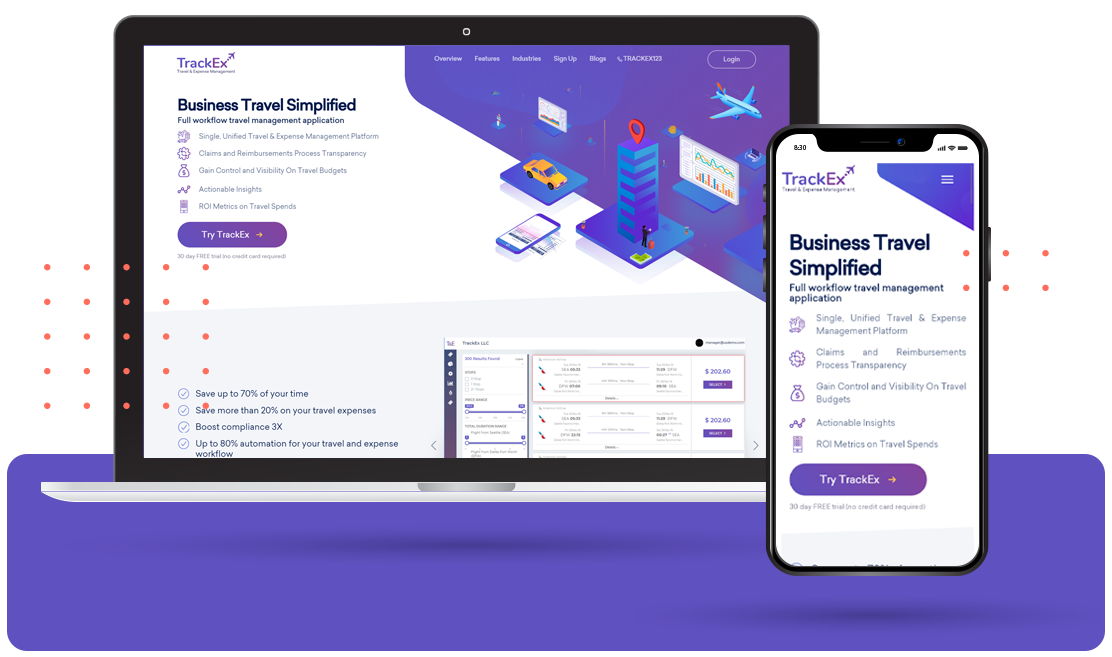 Interested in a subsidized travel benefits program for your company? Get started.
Get started for free.
3 months free trial. To start your free trial of TrackEx, use your enterprise email address.
Request a demo.
We look forward to showing you how our platform simplifies T&E management for you.