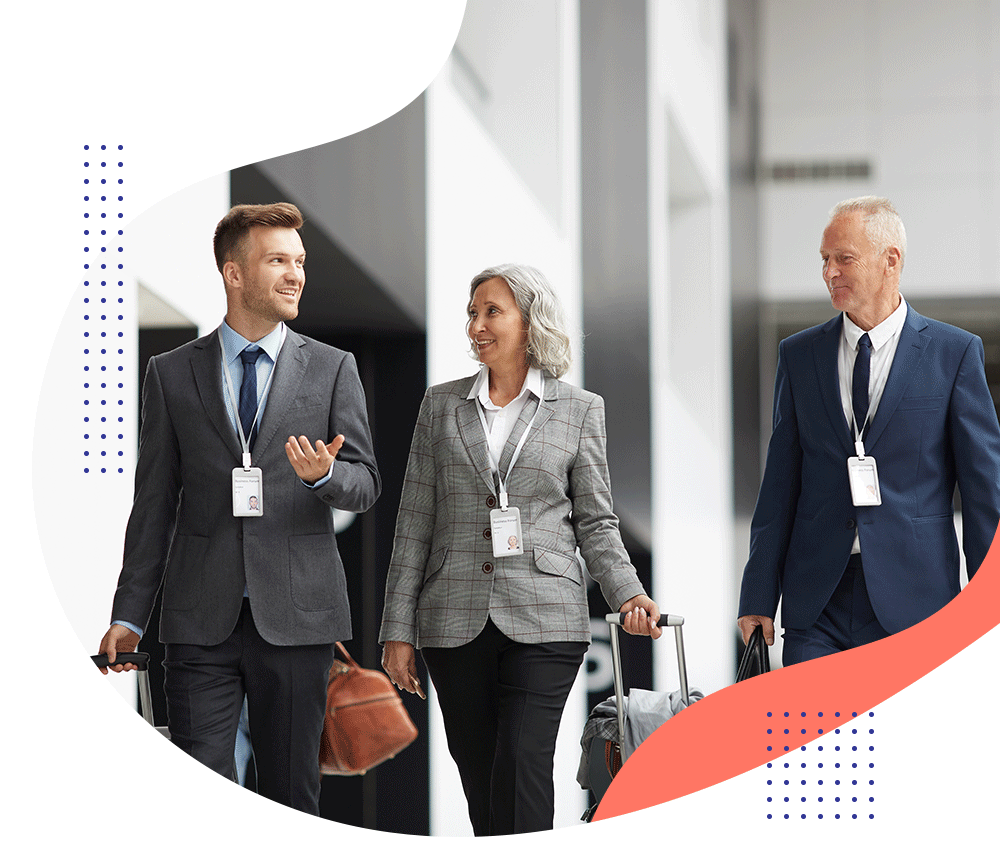 Corporate Fares And Travel Booking
More travel booking power to you, exclusively with TrackEx
Now get competitive rates for every booking and save big on every business trip.
Request a demo
Start A Free Trial
Your comprehensive business travel management partner
Unlike the regular platforms that fail to keep up with the changing needs of business travel, TrackEx is different. With its advanced fare-search engine it solves one of the biggest concern of present-day corporate travel- Cost. TrackEx facilitates users with full access to a wide range of inventory (hotel, airlines, and cab services) with exclusive corporate fares/packages all at a snap-of-a-finger. In short, TrackEx compiles an entire process by bringing all relevant information that one needs to plan a complete business trip while staying in compliance with the company budget.
What makes TrackEx the ideal travel companion for business travelers?
Here are some of the many benefits that one can experience when booking with TrackEx
Savings
Select and make bookings from a wide range of most competitive prices and help in saving company costs.
Transparency
Get full visibility throughout the booking cycle with an easily downloadable report to analyze spends later.
Flexibility
Book from anywhere using desktop or with the Android/iOS app.
Options
Choose from a widely curated inventory of hotels and flights that meets every business travelers need and ensures a personalized experience.
TrackEx Features That Make Travel Expense Management Work The Way Your Business Wants
Connect with mobile app anywhere
From managing itineraries on-the-go to exporting travel expense reports to scrutinize spending and keep it within the budget. Now, employees need not worry. TrackEx's mobile app makes managing expenses a pleasure. All they need is a good internet connection to access or send the information they want, from anywhere.
Quick e-receipts submission
Stop saving paper receipts for later submission! Use TrackEx mobile app. Simply hold the smartphone over the receipt to click a picture and one-tap it for submission. Do it as you incur different business expense receipts and expect quick action from your manager. Save time by going paperless!
Create reports for better decision making
Decision-makers gain real-time insights into different corporate travel spending. Create reports on employee travel spend, sales performance, travel trends & patterns, and also compare expenses to get a complete picture of traveler's activities and make guided decision.
Wide inventory with best booking offers
Committed to providing the best sourced travel booking inventory that is powered by advanced fare-search intelligence. It publishes the best deals for hotels, airlines, and ground transport presenting travelers with an ample range of choices to make a good selection keeping the company budget in mind.
Manage requests
Managers get more visibility to approve, reject, or confirm requests in an employee's booking process. It is precisely one centralized platform that includes everything allowing managers to handle a high-performance travel program with diligence and deliver quick action on every travel related request.
Get started for free.
3 months free trial. To start your free trial of TrackEx, use your enterprise email address.
Start free trial
Request a demo.
We look forward to showing you how our platform simplifies T&E management for you.
Request a demo