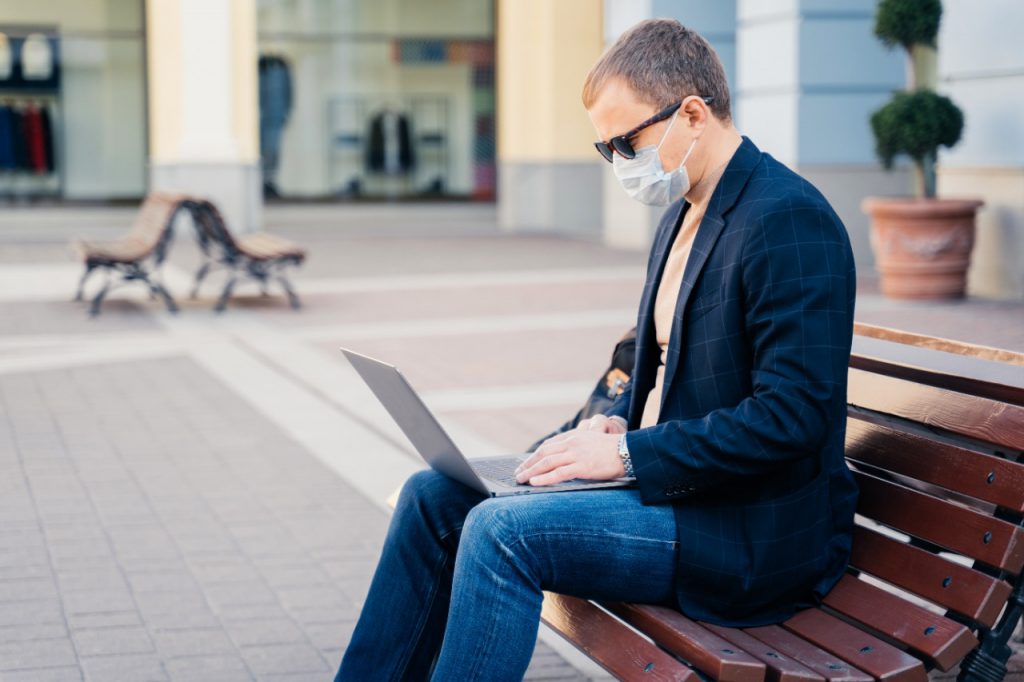 The Covid 19 pandemic has impacted the global economy- travel is the hardest part. Countries worldwide are planning ways to tend to the falling economy without compromising on a relapse. However, considering the dipping graph of the economic situation, international travel will get back on track soon. The policies, practices, restrictions, technologies, and requirements for business travel have changed because of the pandemic, not directly but because of it.
We all know that in this post-pandemic period, travel restrictions have complicated the corporate's T&E. Face-to-face interactions play a huge role in enhancing business values. Some businesses will continue to travel for in-person meetings, but some won't. There is undoubtedly a lot of uncertainty when it comes to conducting business T&E management in the post-pandemic era, but the transition back to streamlined corporate travel can be simplified by utilizing efficient technologies and services that have become available.
The Travel sector is expected to reach $1.7 trillion in 2022. Just like every other aspect of the business world, corporate travel management is transforming. So, with the emerging markets, here's how you can expect business travel to change faces -
Optimizing Corporate Travel Policy.
Considering traveller's well-being first.
Streamlining business travel budget.
Replacement by virtual meetings.
Financing in an integrated travel and expense policy.
Having a robust T&E management system.
TrackEx is a one-stop solution that makes business travel management work smoothly. TrackEx being a unified Travel and expense management system streamlines the entire process of T&E management by tracking the expenses and providing accurate travel and expense data. There exist many T&E management systems, but some of them either lack real-time visibility of data and reports or continue to practice traditional ways of managing T&E.
The key differences between some of the existing T&E management systems and TrackEx are-
Manual entering of Data-80% of T&E management systems relies on manually entered data. This is time-consuming as well as error-prone.
TrackEx automates all the processes of data entry and monitoring. Using OCR technology, TrackEx makes scanning, uploading, and approval of documents and receipts easier.
Data Integration-
Many of the firms are not able to import and integrate data coming from disparate sources. For these companies, T&E analytics is many times inaccurate.
TrackEx provides integration with other sources and 3rd party systems and other applications like accounting, tax prep, or ERP software as well.
Real-time view of data-
The majority of T&E systems do not provide a real-time view of T&E spending. They lack the capabilities to process invoices.
TrackEx provides access to consolidated data in real-time view.
Mobile capabilities-
Some of the existing T&E systems having all the abilities lack the ability to create and modify reports easily because of the absence of mobile capabilities.
TrackEx provides mobile accessibility which makes accessing and analyzing reports quick and smooth using mobiles phones.
Reimbursements-
In some of the firms, the employee reimbursements are delayed which causes money management problems for employees.
TrackEx makes conclusions based on real data and reimburses employees more quickly by streamlining the expense report for everyone.
In a fast-paced corporate surrounding, it becomes next to impossible to compare and analyze the costs associated with T&E. By using TrackEx, businesses can navigate a modified terrain regarding managing corporate T&E.
Having implemented all the above mentioned key features, TrackEx makes all the travel and expense management process easier for corporate travel post-pandemic. Contact the business travel management executive at TrackEx today to find out how they can help you streamline your business travel and expense management.