- Sneak peek into traditional and modern approaches to planning trips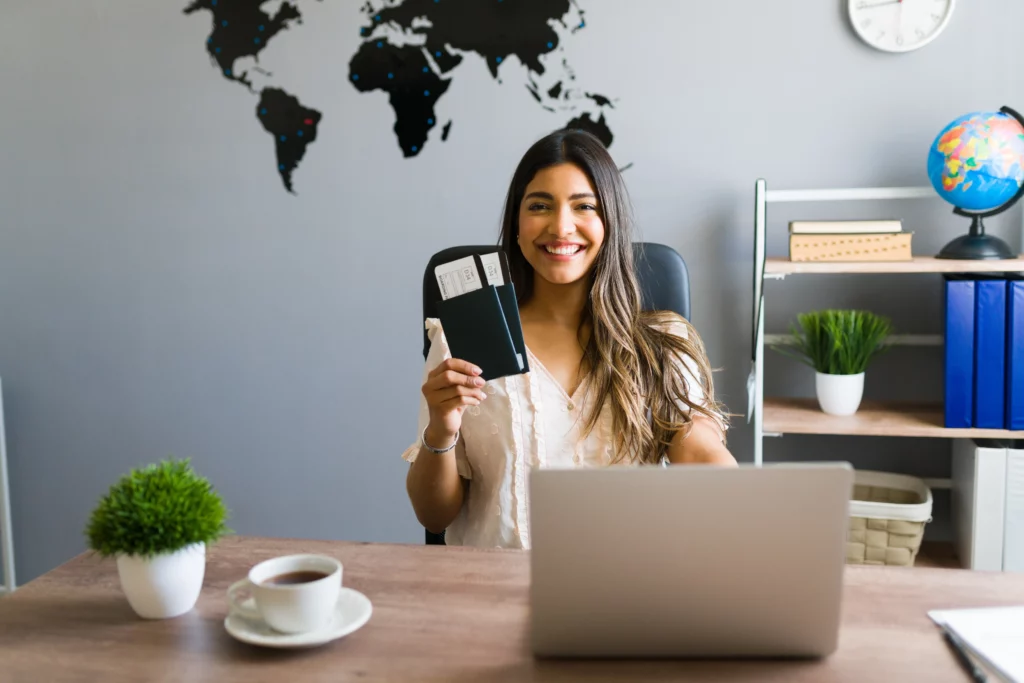 You're going on a trip. You've chosen your dates and have a general notion of where you want to go. Should you organize everything yourself or use a travel agent? Let's find out.
Advantages of using Travel Agent
Travel Agents have greater knowledge when it comes to planning and bookings.
Perks and amenities can be obtained through travel agents- Travel agencies frequently have agreements with partners that offer them pre-negotiated rates that are better than what you would acquire on your own.
Assist you in organizing a group or family trip that matches the needs of all travelers, saving you time and effort. Provide individualized service as well as peace of mind.
Manage trip cancellations and modifications, and locate affordable, flexible pricing.
Pros of booking online on your own
Convenient mode of booking.
With all of its moving components, booking a trip can take hours, especially if you're researching and comparing the greatest deals. Online booking systems and mobile apps are convenient for finding the best travel, hotel, and rental vehicle options.
Making your travel plans makes the experience more personal.
Making your reservations saves you money and service fees.
Travel agents "are about convenience, not cost saving. They obtain kickbacks, incentives, and bonuses from the brands they work with, so you won't get budget advice.
Easy methods to save money when planning your trip are to be flexible on your travel days and use a flight aggregator to discover the most significant flight rates.
Additional offerings.
Because of the convenience of internet booking and searching, planning your vacation is both more accessible and more economical. You can save money on hotels, flights, and other attractions by using "travel hacks" like credit card points and miles. Staying in Airbnb can help you save money on hotels, and you can book your stay using reduced gift cards or referral credits.
A vast pool of options to select from.
Many travel agencies, particularly small consumer-facing agencies, need more inventory. But when searching online, you may find an extensive range of travel items and tour operators.
TrackEx, a travel and expense management platform, enables employees from preferred bookings (flight, hotel & car) to expense management and provides a stress-free experience. Here are some of its other features :
Corporate airline, car, and hotel reservations- The in-built travel booking tool, with its advanced fare-search intelligence across GDS allows managers for pre-approval and instant bookings.
Automated Mileage Tracking- TrackEx's mileage tracker technology begins tracking your distance as soon as you start driving and precisely estimates the miles you go.
Manage credit cards with fraud-check- Eliminating the need for manual data entry, TrackEx helps with the reconciliation and integration of corporate credit cards.
Receipt Scanning Effortlessly On-The-Go- TrackEx's Optical Character Recognition (OCR) Technology with Intelligence can detect information on single/multiple invoices and complete cost reporting in only a few clicks.
Analytics, reports, and insights- Make informed decisions after checking on your employee's travel details and build custom reports.
24/7 technical and customer support via chat or email to assist you with queries related to booking, visa processing, accommodation, transfers, or any technical issue.
Book your free trial today or contact our executives at TrackEx.