-Automate corporate bookings and get the best of all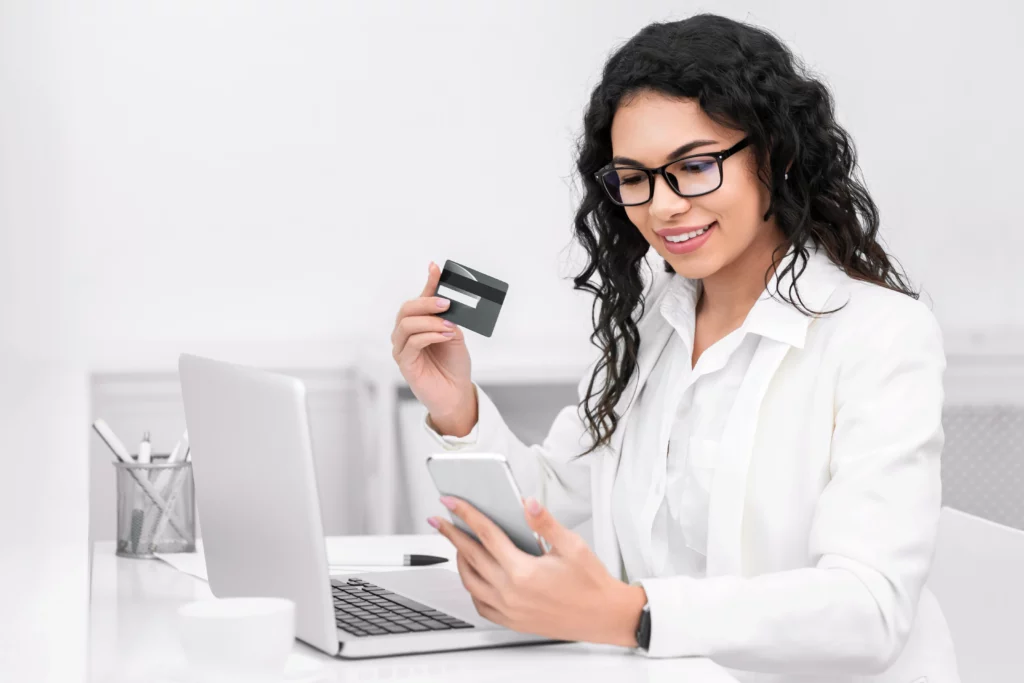 Corporate Travel Self-Booking Tool provides a solution for keeping your corporate clients satisfied. It improves the business travel experience by making corporate bookings easier and faster and enables corporate clients to request travel, get approval, manage itineraries, and generate invoices.
Some key elements to look for in travel and spending management software
I. Scanning receipts: Take a photo of your expense receipt and the software will automatically fill in all the details required which used to be a manual task earlier.
II. Task automation: All the tasks from expense recording to final report generation is automated making it easier and faster than before.
III. You can set up rules that require receipts for purchases over a certain amount, or you can add a level of approval for expenditure reports made by specific people, employee groups, or departments.
IV. The amount spent at various stages of travel can all be tracked by employees at once. Also, the finance department and other vendors can audit these and generate audit reports on spending policy violations.
Advantages of booking online on your own
I. Convenient mode of reservation.
Booking a trip can take hours especially if you're researching and comparing the best deals. Finding the finest travel, hotel, and rental vehicle alternatives are made easier with online booking systems and smartphone apps.
II. Personalized Experience.
Making travel plans yourself provides you the flexibility to book hotels, airlines, cabs, and other amenities as per your preferences and get additional services at the same time.
III. Booking ahead of time saves you money and service costs.
It is said that travel agents are for convenience, not for cost savings. They receive bribes, incentives, and bonuses from the brands with which they collaborate, so you won't get the budget to advise.
Flexible travel days and using a flight aggregator to find the best airline fares are two simple ways to save money when organizing your trip.
iv. Additional services.
You can save money on hotels, airlines, and other attractions by utilizing the additional services. Staying at Airbnb might help you save money on hotels because you can book your stay with discounted gift cards or referrals.
TrackEx, a travel and cost management tool, offers employees a stress-free experience from preferred reservations (flight, hotel, and car) to expense monitoring. Here are some of its additional features:
i. Corporate airline, car, and hotel reservations- A built-in travel booking tool, with its sophisticated fare-search intelligence across GDS, allows managers to pre-approve and book flights instantly.
ii. Automated Mileage Recording- The mileage tracker technology starts tracking your distance as soon as you start driving and accurately estimates how many miles you travel.
iii. Easy On-The-Go Receipt Scanning- TrackEx's Optical Character Recognition (OCR) Technology with Intelligence can recognize information on single/multiple invoices and complete expense reporting in only a few clicks.
iv. Analytics, reports, and insights- After reviewing your employee's travel records and creating bespoke reports, you may make educated decisions.
v. 24/7 technical and customer assistance via chat or email.
Book your free trial today or contact our TrackEx executives.