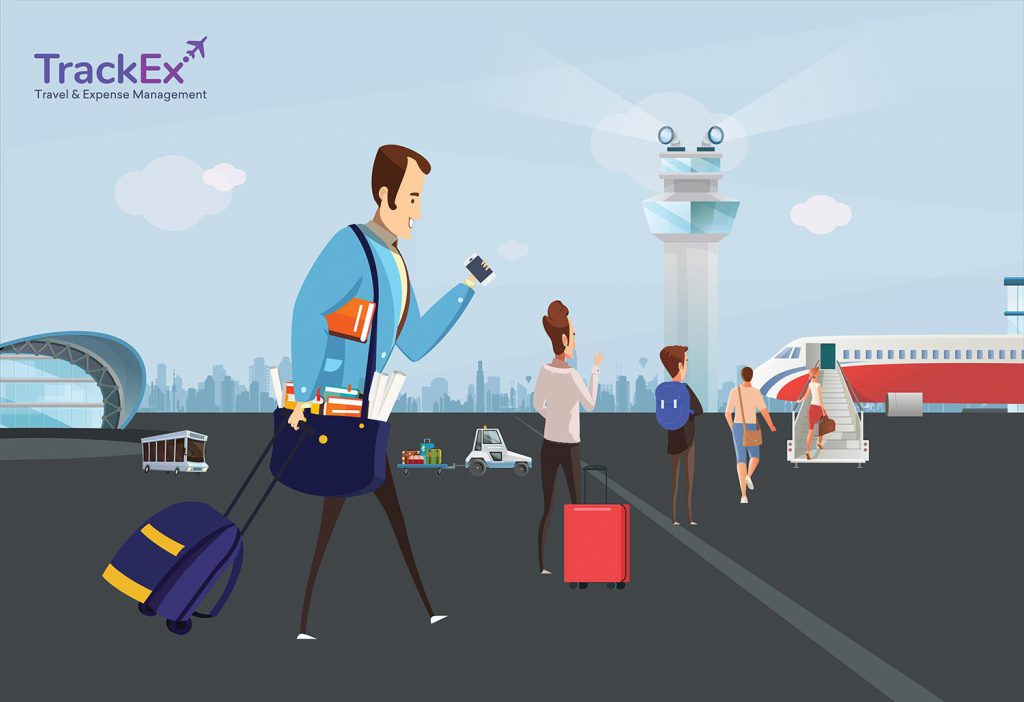 PPT done. Check.
Emails answered. Check.
Excel spreadsheets reviewed. Check.
Client brochures and PDFs read. Check.
Phew! A jam-packed schedule, filling in every bit of the time you try to breathe. Well, we understand your 'state of affairs', and we do empathize. While we can't offer you much of a solution here, but we could suggest a detour from the mundane routine. A book!
If you have a reader lurking within you who wants to reap the best from their leisure during business travel; who looks out for an intellectual stimulant rather than fiddling with the phone, then you are at the right door. We have jotted a list of renowned bestsellers that offers insights into various aspects of business, leadership, life, health and more. This selection will not just help decompress but will level up your line of thoughts.
As Buddha said "The mind is everything. What you think you become". So let's start by discussing a few titles that will give the mind some direction and help think better and clearly.
Adam Grant: An expert in organizational psychology and an influential management thinker. Grant has given the world some interesting masterpieces that delve into ways to find motivation and meaning and teaches to live a creative life in generous terms.
Grant's 3 bestsellers in a nutshell:
Originals: How Non-Conformists Move the World:
This landmark book challenges the world to become original by championing new ideas, policies, and practices by defying outdated traditions. By using studies and stories relating to sports, business, politics he gives a powerful perspective of our place in the world, and our potential to change things entirely.
Give And Take:
Here Grant tells how "passion, hard work, talent and luck" which were once individual drivers of success has been reconfigured to "effective networking, collaboration, influence, negotiation, and leadership skills". The book examines the forces that take people on the top and keeps others at the bottom. He takes an approach to transform all forms of entity, from individuals to communities by championing new approaches towards work and interaction.
Option B:
The book combines Sheryl Sandberg's personal insights on life with Grant's sublime research on discovering strength in the face of adversity. How even after the most devastating events, one can possibly overcome hardship and find a deeper meaning in life by building resilience. Resilience has been described as a muscle that can be built-up to be strong.
Financial Times and McKinsey Business Books of the Year
Every year, the Financial Times in collaboration with McKinsey awards the best business book of the year. It aims to find a book that has 'the most compelling and enjoyable insight into modern business issues'. The collaborators themselves handpick both, a long list and a shortlist of books. The shortlist comprises the best 6 selected from the long list of 16. Here covering 4 from the shortlist of 6.
The Third Pillar: How Markets and the State Leave the Community Behind
Raghuram Ranjan, the distinguished economic thinker of our time. Winner of Financial Times and Goldman Sachs Business Book of the Year award, 2010, offers a magnificent picture of how the three forces - the 'state, markets, and our communities', connects and with time starts to crumble down. But with all this ongoing mess mankind can still find its way to a secured shelter and stable plane. He personifies the living community as the third pillar and describes the socioeconomics of the present – how the market is entwined in a web of human affairs. Through the book, he gives an authoritative explanation of ways of rethinking the link between the market and civil society to strengthen and empower communities as an antidote to the rising despair and unrest.
Invisible Women: Exposing Data Bias in a World Designed for Men
Award-winning campaigner and writer Caroline Criado Perez establishes that how in a world largely run by men, women are systematically sidetracked. Be it government policy, medical research, technology, media or any workplace, a gender data gap is evident everywhere. She weaves facts together from an impressive range of case studies and research to illustrate her point. Reading this powerful yet provocative book will make one see the world anew and respect the female gender.
Range: How Generalists Triumph in a Specialized World
In this book, David Epstein examines how in most fields specialization is no longer the way to success. The definition has changed. He tells how in complex and unpredictable fields success now comes by gaining a breadth of experiences, continuous experiments, and juggling many interests - in short, by developing the 'Range'. Hence, generalists have a high probability to excel as they think broadly and embrace diverse experiences and perspectives. They juggle many interests and are not afraid to fail in tests. It eventually teaches them a lot.
Kochland: The Secret History of Koch Industries and Corporate Power in America
Christopher Leonard's, Kochland is a 'dazzling feat of investigative reporting and epic narrative writing' of Koch brothers who have exerted their influence to cripple the government's action on climate change. It took almost seven years to capture the inside rise of one of the most powerful family corporation that has come to influence American workers, markets, elections, and the very ideas debated in the public square.
These are the top few suggested titles for the year 2019. A similar top 6 will be available in the coming year.
We all know Bill Gates is a voracious reader with a commendable reading capacity of 150 pages per hour. While we understand he is a prodigy, but his summer and winter list on reading recommendations is where one can imbibe a lot of knowledge and information.
Bill Gates' Top 5 Suggested Reads
Life 3.0: Being Human in the Age of Artificial Intelligence:
The book involves some great discussions on the most important conversation of our time- Artificial Intelligence. Max Tegmark in this eye-opening book, illuminates the path-breaking advances in Artificial Intelligence. A technology that will not just affect crime, war, justice, jobs, society but outsmart human beings as a whole. He answers some burning questions related to the subject like - How can a nation prosper with automation without making them lose their income? What career advice we can give to today's kids to boost their future? How to build a more robust AI system? …and similar issues.
Should We Eat Meat? Evolution and Consequences of Modern Carnivory:
In this book, Vaclav Smil makes a careful evaluation of meat's roles in human diets and the trends of meat consumption around the world. He sets the scene with a chapter analyzing meat's role in human life since the development of agriculture and its production with the present systems. Majorly, the book addresses the "massive carnivory" of western diets and the increasing inefficiencies of production that is impacting land, water, and the atmosphere. It also covers the positive and negative health impacts of meat consumption.
I Contain Multitudes: The Microbes Within handpicks a Grander View of Life:
In this wondrously informative book by Ed Yong, he makes an entertaining examination of the most significant revolution in biology since Darwin—microbes. People think microbes as germs, something that needs to be eradicated. But the ones that live with us- the microbiome - structure our bodies, preserve our health and are responsible for our overall identity. Such revelations on microbes will change how one views everything.
The Emperor of All Maladies: A Biography of Cancer:
Physician, researcher, and award-winning science writer, Siddhartha Mukherjee examines cancer with the highest precision. The outcome is a lucid chronicle of the most life-threatening disease-Cancer. A disease, who's history dates back to more than five thousand years. The book has been written like a literary thriller where cancer is the main protagonist. The author provides some very fascinating glimpses on ways to battle cancer along with the future of cancer treatments.
Behind the Beautiful Forever's: Life, death, and hope in a Mumbai undercity:
In this breathtaking book, Pulitzer Prize-winner Katherine Boo unfurls the hidden shady undercity with dramatic stories of characters striving toward a better life. The setup is in Annawadi, a makeshift settlement thriving in the shadow of luxury hotels near the Mumbai airport.
Those looking for something beyond a long read, which is short and informative can invest their precious hours reading case studies and articles on leadership, strategy, innovation, business and management by Harvard Business School. E-versions are available too for reading convenience.
Wrapping up for now
The list is endless! We just need an excuse to add more. But, while we decide on the next list of good reads, help us learn what books you prefer to keep yourself busy with while traveling?