TrackEx: Smart solution for smart employee
Business travel has become a vital marketing component for all sorts and sizes of organizations seeking to expand. Business travelers step into the role of the organization's public face. They give outstanding presentations, close agreements, and contribute capital to the company. So corporates continue to invest in business travel because it's a profitable endeavour. It does not always imply first-class flights and exquisite food. Those who have worked with a travel expense report are fully aware of the concept.
Business travel management will be nearly difficult to handle if we keep track of costs in the usual manner of using an excel sheet. There are numerous opportunities to find a mistake in it.
Here is a list of difficulties faced by an Employee with travel expenditure management systems:
Paper records keeping
Delayed reimbursement
Rejection in reimbursement
Delayed approval result in the unavailability of booking
While the process of reimbursements not only includes employees but also finance team who face difficulties like:
Manually checking each paper receipt
Fraud, duplication-checking is impossible
Manual effort to generate audit-ready format
Number of mails in the inbox
Manual expenditure reporting, such as collecting paper receipts that fade with time, can be damaged, misplaced, or any other number of many other things can happen to that piece of paper. When it comes to the finance team, monitoring each receipt by each team member becomes an uphill task for them. Because there is a risk of duplication and increased fraud, this expenditure management transfer should be automated. TrackEx offers you more simple automation solutions. It gives provision to employees for submitting electronic receipts, which are then converted into a digital expense report right away.
Travel Expense Management software simplifies per diems, travel budgets, mileage, and travel expense report for all stakeholders. A centralized booking platform provides the finance staff with transparent access to everything workers have spent on travel and lodging in one place. With real-time reporting capabilities, the finance team can stay ahead of spend management, provide quick reimbursement, and address rejection of reimbursement amount, resulting in employee satisfaction.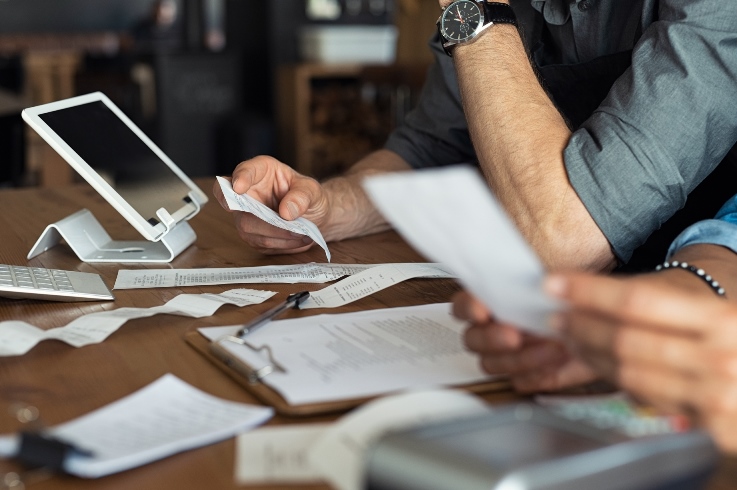 TrackEx can streamline and automate all business travel-related expenses such as cash advances, hotels, flight bookings, per diems, and employee travel reimbursements to the employee and manager. An employee files an expense report and sends it to a reviewer for confirmation despite automated flagging. This prohibits any false costs from being incurred while traveling.
The complex approval process is delegated to the finance staff. The finance staff is unable to locate the mail-in thousands of mails to which they must answer. TrackEx will allow them to reply to whoever they should respond by providing them with a prioritized manner. This is usually a time-consuming process which can be simplified and automated with quick approval from the hierarchy.
If TrackEx becomes a part of your work culture,
It gives you a paperless process
Brings digital transformation
Employee satisfaction
Manual effort reduction
Minimize turnaround time
Audit-ready Format
TrackEx saves money, time and provides valuable insights into expense data. It can enhance the efficiency of your company's corporate travel management.
Visit our website here: trackex.com or Email us: sales@trackex.com