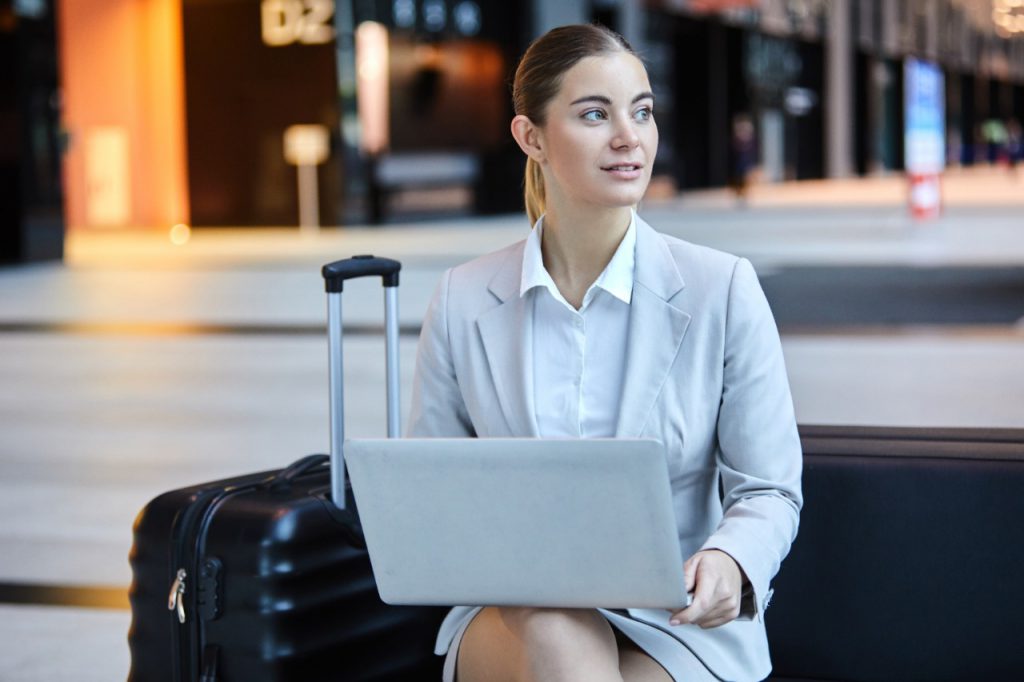 The global market has become increasingly competitive over the years. Therefore, saving time and money in executing business has become the most profitable way of dwelling ahead of the curve. When it comes to business, companies likely underestimate the amount of time and money they're losing by manually tracking their travel and expenses. Thus, well-organized travel and expense tracking policies play a vital role in enhancing efficiency.
T&E management require a lot of awareness and resources to process the expense reports for employees. It consists of formulating a T&E policy, processing receipts and verifying that they match the expense, reimbursing employees, and auditing. Drafting a Travel and Expense policy is highly crucial for any organization as it simplifies and streamlines all the involved processes drastically.
The benefits of a well-defined travel and expense policy include:
Streamlined reimbursement processes- In order to enable a hassle-free reimbursement process, it is necessary for the employees to understand the reimbursement process. Once the travel and expense report gets approved by the employee's manager, it is sent to the accounts payable staff who is further accountable for reviewing and processing the reimbursement.
Simplified travel booking- An efficient T&E policy makes it all easy for the company. It provides the best ever creative approaches to travel booking processes. This enhances the employees' satisfaction as their personal preferences are also taken into consideration.
Reduces expense processing cost- As mentioned earlier, a best Travel and Expense policy improves the bottom line by cutting down the unnecessary recurring cost of expense processing.
Prevents fraud and improves efficiency- It is vital to document a travel and expense policy even if the organization is small. Having a standardized policy helps in keeping employees advised. Also, setting benchmarks for expense reimbursement helps in stopping fraud.
Just like a well-organized T&E policy, efficient T&E management software is also equally important for enhancing business efficiency. With a streamlined T&E management tool, companies can receive analytics, reports, and insights which helps to understand long-term T&E. Therefore, it is crucial to select an efficient T&E tool from the 'N' number of management tools being available in the market, as it ascertains to be a vital step towards profit.
TrackEx is an easy-to-use solution with a streamlined travel booking process that reduces booking time from days to hours. It proves to be the best solution for all the expense management issues faced by the business, as it is easy to use, addresses every fallout smartly, provides customization and benefits to the users as well as the employees.
Features of TrackEx include –
Detailed and automated reports- Provides automated monitoring of expenses and other processes as manually monitoring them consumes a lot of time and data.
ERP integration - For smooth data transfer, the system is able to communicate with 3rd party systems and other applications. TrackEx can inherently integrate with your accounting, tax prep, or ERP software as well.
Timely updates and maintenance- Provides timely update to the users as well as the employees. Also provides timely reimbursement leading to happy employees.
Privacy and Security- Effectively combats fraud and manages the expense as well as employee data by ensuring safety.
24/7 Accessibility- The digital receipts and expense reports should are visible at any time from any device. It provides access to compressed data in near real-time.
User-friendly interface- It has an easy-to-use interface which makes its accessibility easy for users as well as the employees.
Pricing- Reasonable charges as it is a pay-as-you-use model and provides more than 30% saving on travel fares.
Mobile accessibility- The System enables usage of mobile accessibility as accessing, and analysing expense reports become quick and smooth with the usage of mobile phones.
Receipt scanning and management- With TrackEx, add receipts to the inventory and send them for approval. Provides a pre-trip, multi-Layered Approval, and Scheduling.
Compliance management- TrackEx stays in compliance with local, state, and federal tax authorities. It helps to categorize expenses, such as office, travel, etc. It also provides an easy access to electronic copies of reports and receipts, which is essential in the event of an audit.
TrackEx, with all the above-listed features, addresses all the travel and expense management challenges smartly and helps businesses move forward and achieve competitive advantage and sustainability in the long run. Contact the business travel management executive at TrackEx today to find out how they can help you streamline your travel and expense management by building an effective and efficient system for your business. Book your demo today.