Are you considering organizing an event for your business? Are you aware of where to begin? What components are necessary while managing a business event?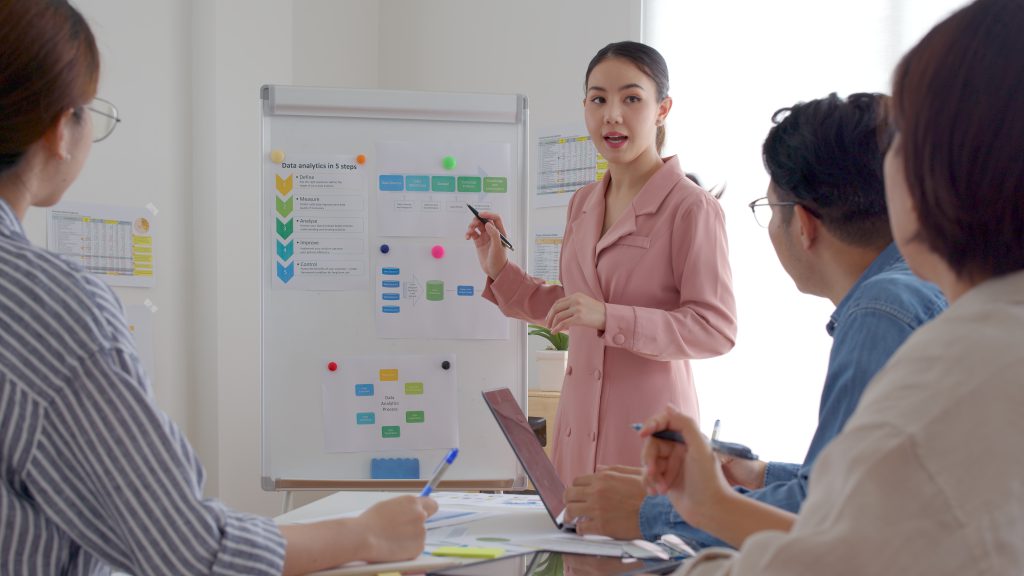 Here are some tips on how to plan an event that your attendees won't soon forget.
1. Recognize the goal of your occasion.
Once you've decided to hold an event, you should first lay out your goals. Start by considering your motivations for holding the event and your expectations. You may choose what event will appeal to your target audience once you've determined your objectives and expectations.
2. Select your target audience.
Are they members of your company's higher management, business partners, or the local community? Is it for current or prospective customers? Identifying your target market and comprehending how to communicate with them is crucial.
3. Create an affordable budget.
To decide what kind of event you can put on, you must know how much money you have available. Knowing where to put the majority of your resources after you have a budget is crucial.
4. Create a project schedule.
The creation of a comprehensive master checklist can help with this. A straightforward spreadsheet or online project management software may simplify all the little things and keep you organized.
5. Pick a suitable site location.
Finding a location that enables you to realize your idea is essential. Your venue decision will be influenced by aspects including your budget, venue's capacity, location, availability, and logistics. You may narrow down potential media, issue requests for written proposals (RFPs), and schedule site inspections if you know these event needs.
6. Arrange the day's logistics.
You must find, evaluate, and hire all the required event professionals if you want your event to be successful. This might include, to mention a few, caterers, audiovisual specialists, printers, photographers, florists, and security people. Of course, you must also get influential presenters and speakers.
Planning can be significantly impacted by the journey to and from the event. How will your guests and employees arrive at the venue? And what about lodging if the event will go all day or for several days?
You might not have to worry about other people's travel plans if your event is ticketed. Also, finding group hotel reservations may be challenging, and evaluating a hotel's or package's value can be difficult. For this reason, a specialized travel management tool might come in handy for you, such as TrackEx.
The T&E management tool, TrackEx, offers a stress-free environment. Companies may use it to book (flights, hotels, and vehicles), manage expenses, manage users and roles, handle accounting, and ensure compliance with audits and well-structured reports. Employees can themselves select their preferences and d the bookings. These are a few characteristics of our product:
Streamlined Payment Process- Employees may rapidly enter their travel-related charges and submit their claims thanks to the user-friendly, streamlined interface.
Corporate reservations for cars, hotels, and airlines: The built-in travel booking tool's superior fare-search intelligence across GDS enables managers to pre-approve and make immediate bookings.
7. Follow-up process
Keep tabs on your event's finances and other aspects to ensure everything is handled. This can be taken care of with TrackEx.
Your company's end-to-end cost management needs are handled by TrackEx, from improving operational effectiveness to enforcing spending guidelines, streamlining expenditure reporting, and ensuring quicker payment.
Utilizing TrackEx's OCR technology, which will extract all necessary information from the receipt image, you may file expense claims as they are incurred.
Whenever feasible, automate the approval workflow to alleviate the workload and save time.
Retain oversight over employee expenditures.
8. Publicize the event.
Approach the advertising of your business event to spread the word on social media. Additionally, you may look into potential sponsorship options for your event. Make a list of potential sponsors whose businesses, causes, or products would best support your event.
9. Post-Event Follow-Up
Send emails to everyone who attended your event to express your gratitude. To get feedback on occasion, conduct questionnaires among the participants. This will enable you to organize an even better event the following time.
Get everything under control and streamlined with TrackEx today.