-Increase efficiency and decrease time and efforts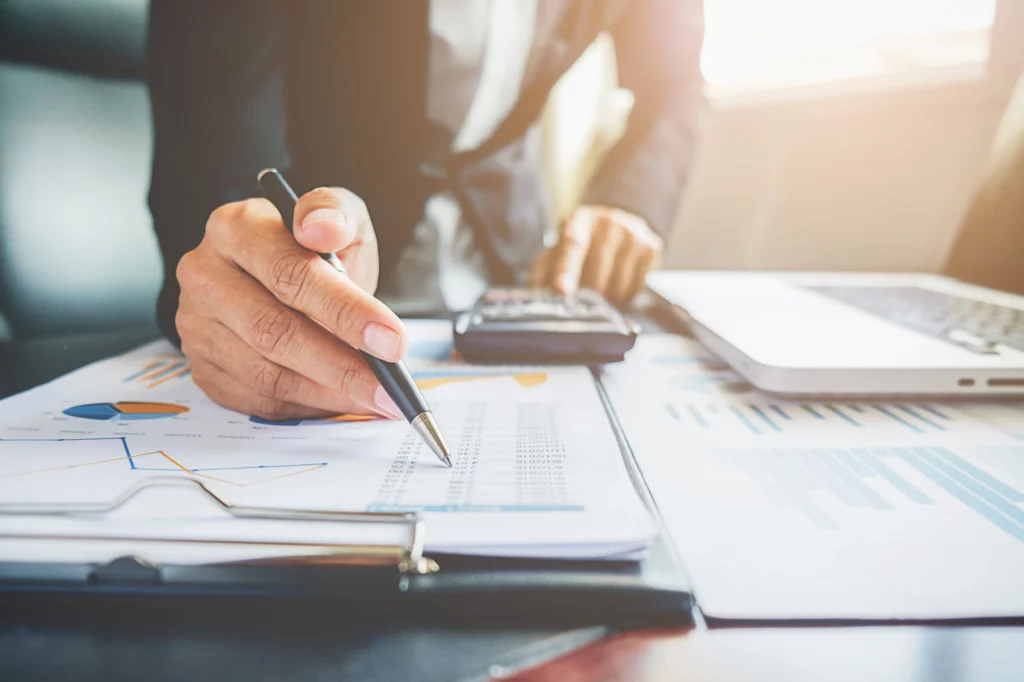 Tracking, recording, and analyzing expenses is a fundamental component of financial management, and when done correctly, it can significantly boost a company's chances of avoiding such financial troubles.
The ideal approach to track your business spending is to utilize small business accounting software, which makes it much easier to track expenses, appropriately classify them, and have access to up-to-date financial information.
There are methods for manually tracking expenses, however, this is only recommended if you have a small number of business expenses to track.
1. Establish a company bank account.
As a new business owner, you need to open a business bank account. While you may use your personal bank account for business purposes on occasion, having a separate business account will make it much easier to track and report your costs appropriately.
2. Select a suitable accounting system.
While choosing an accounting software tool that will work for your business is the ideal option, you can also utilize spreadsheet software, such as Microsoft Excel, to record income and spending for your firm.
3. Connect your bank account with tracking software.
Connecting with your accounting software can make small business spending tracking easier.
If you connect the software with your bank, you will be able to download all financial transactions directly to your accounting software and, in many circumstances, have them instantly posted to the relevant account.
4. Begin to handle receipts properly.
Use the mobile app that comes with your accounting software. If your software does not provide such an app, you can utilize an expenditure management app that integrates with your software.
These apps often enable on-the-go cost management by allowing you to photograph a receipt and upload it to your program, where it will be kept and later attached to the proper expense. If the expense is reimbursable, the receipt can be used to create an expense report.
5. Record all expenses as soon as possible.
After you have integrated your bank account with the expense management software, all your expenses can get automatically recorded. Some applications allow you to manually enter expenses too. Finally, performing a monthly bank reconciliation helps to check that all transactions have been correctly accounted for.
6. For all businesses: Think about using an expense app.
It may be worthwhile to investigate some of the expense management systems in the market. These apps are intended to track travel expenses such as mileage, aircraft costs, meals and entertainment costs, and any other business-related expenses.
TrackEx, a cloud-based workplace travel and expenditure management software, allows employees to effortlessly arrange work-related travel. TrackEx handles budgeting, user and role management, accounting, audits, and compliance.
Businesses can use this to handle issues such as regulating travel expenses, visibility, and the danger of making poor spending decisions, satisfying employee booking preferences, and customizing the entire package.
TrackEx can help you save up to 30% on your travel expenses. To learn more, sign up for a free trial or contact one of our business executives.