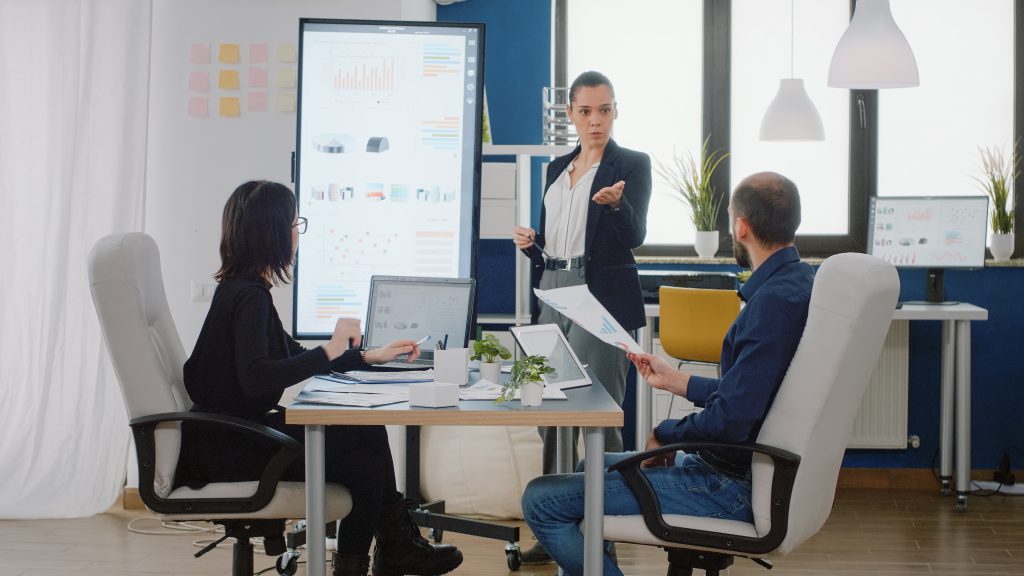 Large companies need their corporate travel plans not just to be cost-effective but also to be ethical and ecologically responsible. For this, either they can use their in-house team or outsource it by collaborating with the corporate travel management partner.
Nowadays, with advancements in technology, large companies mainly implement a transparent, automated real-time expense management process that can be used efficiently by their employees and employers simultaneously. If you wonder what can be the best tool/platform to assist this corporate travel, I will suggest TrackEx.
TrackEx is a complete travel and expenditure management tool that provides end-to-end travel management for businesses and workers. It provides real-time and actionable insights to analyze better. It manages corporate travel expenses, including booking (flight, hotel, and car), along with other user management services, accounting, audit, and compliance with well-structured reporting.
With its real-time expense reporting feature, TrackEx reduces reporting time by 80%. Some of the other features to know are-
Paperless corporate expense submission, claims, and reimbursement
TrackEx's cloud-based platform allows for paperless expense and claims submission, as well as reimbursement processing. You can submit e-receipts from any device (mobile, web, tablet, desktop, or email) at any time and from any location.
Boost decision making and performance 2X
Interactive dashboards give an overview of all the KPIs, dig into profile activity, and dissect T&E with custom reporting. Empower CFOs with the correct data to make decisions in real-time.
Automate Mileage Tracking For Corporate Travel
TrackEx Mileage Tracker organizes your travel expenses the way you want them.
Also, get all your information in one place, and achieve 90% compatibility level integration by simply integrating your QuickBooks account with TrackEx.
Scale and configure the T&E program to increase compliance 3X
Streamline per diem expensing process by fixing daily allowances for your corporate travelers as per your company's preferences or use default country rates using the TrackEx per diem module and ensure full compliance with tax regulations.
Improve Employee Engagement with Employee Management Program
The Employee Travel Benefit Program provides employees access to flight and hotel bookings at discounted prices. With a minimum effort, corporates can offer this low-cost benefit to their current employees and, perhaps more importantly, to their families as well.
Irrespective of your company's diverse needs, TrackEx delivers a custom-build solution for all your challenges. Also, it helps to save large companies 70% of their reporting time.
For more information, you can contact the business travel management executive at TrackEx or visit this site: https://trackex.com/.