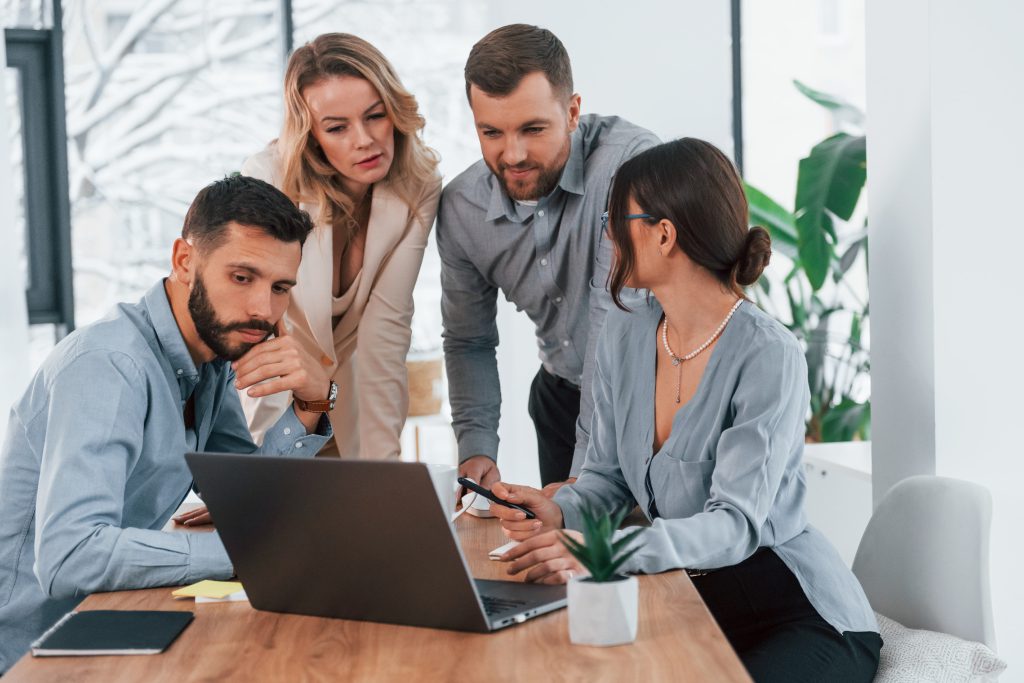 Corporate travel is far from being destroyed by the pressure of altering business objectives; instead, it is evolving into a ready-made vessel for reviving inclusive, effective company cultures.
Businesses may come back together, link personnel, and regain a sense of togetherness by rethinking and reworking their corporate goals and implementing initiatives and new regulations. This concerted effort to construct organizational cultures—cultures that are respected because they cherish individuals who belong to them—has resulted in new positions.
Employees want to connect with their co-workers and work for organizations that share their beliefs. The success of internal team collaboration, the execution of thought leadership and company values, the onboarding process for new employees, how employees interact with clients, and the travel industry's efforts to support the regrowth of company cultures are key factors in the evolution of company cultures.
The responsibilities of the planner and the trip manager have both changed.
The position of a travel manager (and meeting planner) demands skill, careful planning, awareness, the intention of overspending, and duty of care. However, the increased sensitivity to client and attendee demands that underlies some of these non-negotiable, not even entirely new abilities is what gives them their increased intensity.
Travel managers may become cultural leaders by embracing change. To future-proof "how we work" in ways consistent with the culture's route, they must rethink how their organization perceives travel: it must no longer be seen as a cost but as an investment in building daily resilience and meaningful relationships. Opportunities for reconstructing business travel and corporate cultures are expanding quickly due to regionally scattered staff.
Travel teams must adopt a proactive, cross-departmental strategy while collaborating with DE&I, sustainability, data, finance, and human resources. In this approach, business travel contributes significantly to developing strong ties inside the organization. Additionally, it works together to create a solid business culture that unites all divisions.
Approaches to New Cultures
One primary means for distant teams to interact is through travel programs. According to GBT, "more than a third of executives see maintaining corporate culture as their top hybrid work worry, and 82% of business travelers point to the indispensability of in-person meetings."
Emphasize personal hygiene and lifestyle concerns. Off-sites are a must-have and an excellent strategy to control burnout before it gets out of control. The use of spa facilities in expanded vendor agreements, wellness-based lodging, and improved staff training are ideal areas to start.
Companies are increasingly closing for wellness weeks and "synchronous" time off, providing free treatment, compensating employees more to use vacation days, and collaborating with corporate wellness organizations.
Spark personal growth. Employees need more than just monetary rewards and career advancements to be emotionally and mentally fulfilled at work.
Opportunity to demonstrate firm ideals like sustainability. Who you choose to invest in leaves a personal imprint; values are communicated via policies and connections and the sustainable practices of people the firm picks for its vendors, partners, site, food, fuel, and technology.
Additionally, if possible, adopt renewable modes of transportation. Increase the variety of your supplier base, make fewer but longer excursions considering the weather, and wherever feasible.
Employee autonomy is also increased by travel. Travel doesn't need to be a highly organized production. Instead, it is advised that meeting organizers and travel managers concentrate on reducing conflict while traveling. Utilizing corporate booking systems and working with TMOs is a wise choice.
TrackEx, a cloud-based travel and expenditure tracking software for businesses, is a comprehensive system that allows employees to schedule work-related travel easily and keeps track of expenditures, users and roles, accounting, auditing, and compliance through well-structured reporting and real-time data. Businesses can use this to overcome issues, including travel expenditure control, visibility, and the risk of making poor spending decisions, especially when the attitude of business travelers has significantly changed.
Get an overall 30% saving on travel fares with TrackEx and book your free trial today.