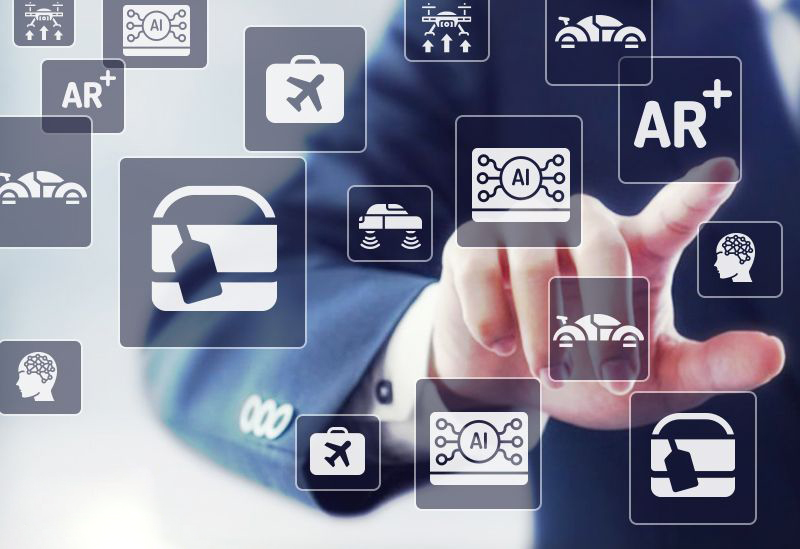 Organizations by now have a pretty sound perception of how frequent trips get the better of business travelers over time. Traveling for work may seem glamorous to outsiders, but hear it from the horse's mouth, it will make one think otherwise. The truth is nothing but harsh. With time, every airport terminal appears the same, in-flight entertainment fails to amuse, and the travel luggage remains untouched and unpacked forever. Routine and fatigue sets in. The only thought that comes to the tired mind is, if only, there were an easy option like time travel where one could reach the destination sans journey, things would have been simpler. Business passengers as they queue to board a flight, or while idling during layovers, just daydreams of the day when instantaneous transportation would become the norm.
Fast-forwarding to the present, we are standing at the entrance of a post-digital era (Accenture's annual Technology Vision report), where things are changing for the better and getting hotter. It's envisaged the day is not far when innovative technological inventions will disrupt traditional business travel. Futuristic concepts that were work in progress a few years back are almost verging to become a reality now.
Speaking of reality, let's look at some of the much-awaited innovations, expected to re-define business travel:
AI Technology
AI is now the driving technology behind every innovation in the tourism sector. Operations that were earlier human-driven and needed several days to ace the skill, are now automated with AI. Some great outcomes of this technology are ChatBots and TravelBots. Application of this technology has been doing wonders in speeding up the overall process while maintaining quality standards and performance and decreasing cost almost 2X times.
Augmented Reality
"AR technology superimposes a computer-generated image on a user's view of the real world, to provide a composite view". Though it is still a relatively recent development, it has shown ample impetus in the hospitality sector. Hotels are using this technology to enhance their physical environments to give customers an experience of local sights and hotel rooms thereby adding value to their sales pitch. Their motive is to encourage more and more business travelers to opt for the targeted deal over others.
Drone cars
It's a combination of airplane and a motor car, which is yet to take real shape. Though prototypes are being built around, this to become a reality could take another decade. However, the wait would be worth the time as the arrival of such anticipated concept cars will dramatically reshape the mobility landscape along with business travel that is already in transition.
Electronic bag tags
Unlike traditional paper labels, an electronic bag tag is a 3-inch plastic tag powered by wireless Bluetooth technology. Very much in use by many renowned airlines. The mechanism is very easy. During check-in itinerary details are sent to the luggage by the airline mobile app. With this information displayed on the tag, it can be dropped off at the airport within seconds. The data sent to the bag tag is hardware encrypted, which means only the owner can change the displayed information. Business travelers can now forgo suitcase check-ins and avoid long queues at the airport, with the reusable electronic bag tag. It also reduces the risk of luggage getting lost/misplaced.
Flying cars
Flying cars are deemed as the future of travel. Though the concept is still in its budding stage, the dream of a future with flying car convenience looks not far from reality. There are already a few prototypes existing and are underway of being conceptualized. However, it's the introduction of the consumer-ready flying cars that's most anticipated. It would definitely disrupt business travel. It becoming a reality would mean, no more sitting through rush-hour traffic to work as travelers will be gliding through the sky.
Conclusion
We conclude this part with the top 5 travel technologies that we think will slowly bring about revolution in business travel. Till then, keep watching this space to read our next compendium of - "A Compilation of Technological Innovations that will disrupt business travel" where we'll update you on the next top seven techs. Meanwhile, do share what you anticipate of the future with these innovations in force.