In today's workplace, business travel is necessary for many people—fields like finance and marketing demand frequent travel. Since more women have started working in these segments, female business travelers have become a significant part of the travel market.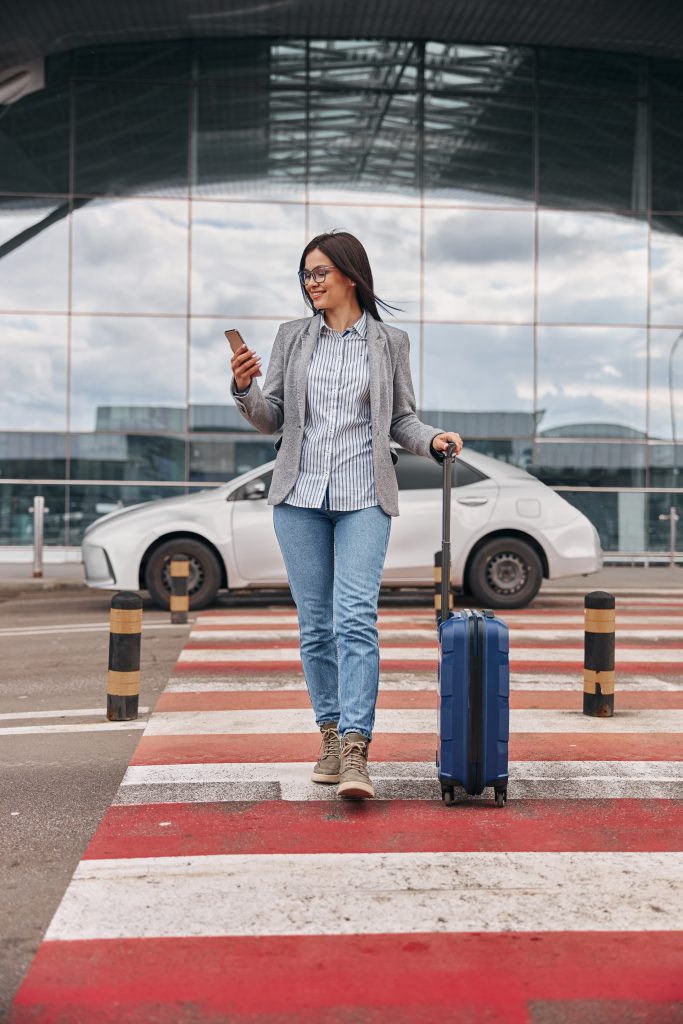 While everyone on the road should prioritize safety, female business travelers are more likely than male ones to encounter hazards. As per Global Business Travel Association (GBTA), "a disturbing 83 percent of women polled said they've experienced a safety issue or concern in the last year while traveling for work, yet only 53 percent of women always or occasionally report these experiences to their travel managers."
Hence, the top 10 safety travel advice for female business travelers are here.
Fortunately, we live in a time when city recommendations can be found online. Previously visiting a new place, use all your resources, including Facebook travel groups, google, and even direct conversations with friends, relatives, and coworkers who have been there before.
Local contact is excellent since they can give you information on danger zones and scenarios to watch out for.
Verify your business trip insurance
To optimize travelers' peace of mind and safety abroad, having the appropriate insurance is crucial while getting ready to travel. Travelers should consider three insurance options: trip cancellation, travel health, and medical evacuation.
Tell your supervisor about your itinerary.
We advise giving your supervisor a copy of your itinerary. TrackEx, a travel and expense management tool, makes this procedure simple by giving authorized managers access to your flight and hotel information and route details.
Dress for safety and success. Keep the showy clothing, pricey accessories, and expensive shoes at home. We suggest wearing a more subdued outfit and choosing supplements that won't make you a target for theft.
Locate secure accommodations
Finding the safest accommodations should be a traveler's top priority to feel at ease while she is away. A safer atmosphere will result by requesting a room that is close to the elevators, and has the necessary safety elements such as locks on the doors and windows. The company can also do this by giving you freedom of selection via their travel management platform like TrackEx, which can further help you and your company with the booking process.
Considerations for flight
Direct flights to your destination are the best option for air travel. For you, TrackEx will offer a range of solutions that fit your allotted travel budget. To avoid arriving at your lodging after dark, consider making your arrival and departure during the day.
Use trustworthy and secure transportation.
Use the valet services hotels and conference centers offer if you rent a car. When picking someone up at the airport, avoid unidentified drivers.
Choose a trustworthy ground transportation company, and ideally reserve your trip in advance. With TrackEx, you can book your flights or cars (as per your preference) with just a click well in advance to avoid last-moment hassle and get best-of-the-price deals too.
Maintaining contact with a friend or relative who can keep an eye on you is crucial when traveling alone. Keep that individual informed of your location and give them a broad rundown of your plan. Connecting with other female solo travelers you feel comfortable taking a taxi with, or sitting next to on a train or bus, is also a brilliant idea.
On the road, technology might be your best ally.
Ensure that your mobile is always charged. Including extra plugs and cords for charging is also a good idea. Also, get the phone numbers of the coworkers you're traveling with, so you can stay in touch if something goes wrong.
TrackEx is prepared to assist you with tracking your expenses so that you won't have to search your wallet in public to save or locate receipts. The tool lets you instantly capture and upload a receipt anytime from anywhere using the mobile app. The details will be fetched automatically after that, and you won't need to do anything manually.
Business travel is unremarkable. Always be on your guard, believe in your gut, and never risk your safety to save a few pennies. Also, remember that TrackEx is available to you by phone, email, and chat 24/7/365.
The security of female business travelers is a top concern for TrackEx. The live status of all the bookings can be seen through our travel management software. Additionally, we offer 24/7 customer support to business travelers with any problem.
Book your 90-day free trial of TrackEx today.