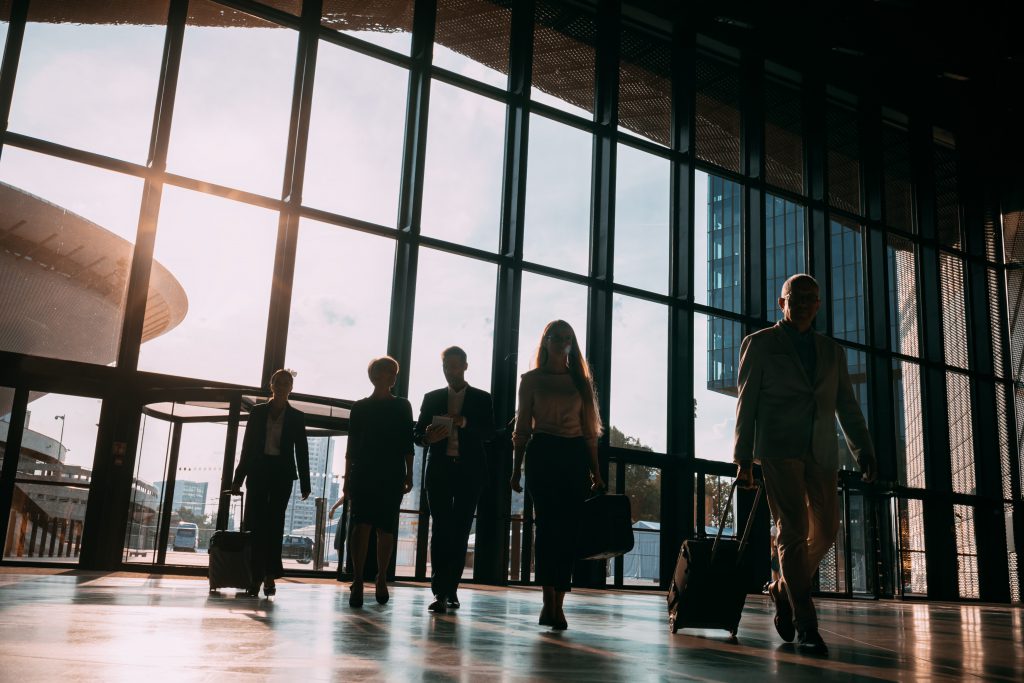 With the world returning back to normal after a break of 2 years due to covid 19 restrictions across the globe especially on international travel, business travel is set to return back to normal levels and with an increasing focus on international travels here are some key tips to ensure hassle-free travels.
Things to take care of before travelling internationally.
Electrical equipment and security – With growing dependence on digital gadgets it becomes important to pack these gadgets separately so that the security check-ins can be completed in a smooth manner.
Battery charge - It is advised to charge your electrical equipment beforehand and use it in a limited manner because it might happen that you are not able to charge it at airports and hotels.
Charging Adapters – Each country uses different types of charging ports thus it becomes important to ensure that you have the right charging adapters according to the location you are visiting to be able to charge your gadgets easily you can even buy these adapters.
Expense management – With travel comes multiple expenses and it becomes a tiresome process to handle all the physical bills of expenses incurred during the travel and then submit them once you return back.
Thus, it would be great if you could submit all these invoices digitally which would save a lot of trouble and cause the inconvenience of handling physical invoices Trackex allows you to submit all the invoices digitally and get approvals on the go.
Luggage bags- It becomes essential to carry durable bags with you with extensive travel. It would not only protect your belongings, but a strong luggage bag will also be able to handle all weather and rough handling during transit.
Medical Aids- traveling across countries can have a rough impact on your health thus it becomes important to pack your medicines if you are more prone to cold and cough due to changing weather. It is wise to pack your daily medicines for the duration of your stay and consult your doctor for substitutes in case of an emergency.
Food- food habits and tastes vary across geographic locations and it won't be possible for you to have the right food at every location hence it is ideal to pick healthy foods rather than going in for unhealthy ones this will also keep you active during your travels.
Dominations – With growing dependence on digital tools for payments we are now habitual to digital transactions more than physical ones but not all shops across the globe accept digital payments thus it is wise to carry small bills while traveling so that you can buy anything easily.
Phone plans – international call rates are much higher as compared to domestic calls so it becomes important to check and upgrade your tariff plan before traveling to any international location so that you can stay in touch with your near and dear ones always.
The above are some of the most important things to take care of while travelling to an international location and enjoying a safe and hassle-free stay.