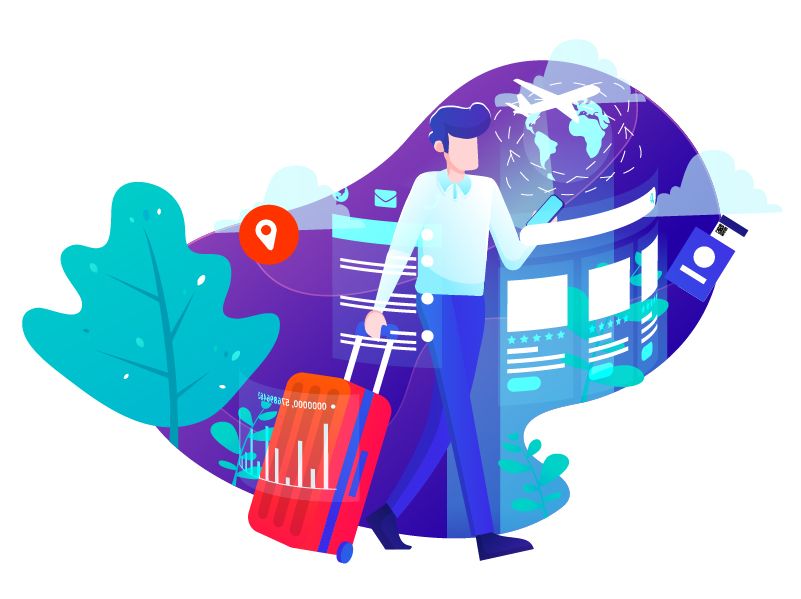 Searching for a well-oiled mechanism to handle your day-to-day travel and expenses, then you are at the right place. Here, we'll discuss some of the broad business benefits of leveraging a travel and expense management application. But, before we take the plunge and start evaluating the factors for adopting a travel and expense management solution, let's understand the 'reasons to upgrade your expense management solution'.
At TrackEx, our team during its sales expedition came across organizations that complained about how time-consuming and complex the claims and travel approval processes were. They owned up that a delay in reimbursement from the management caused immense dissatisfaction and frustration among the employees.
Others revealed that the finance team administered the company travel and expenses, using outdated methods like spreadsheets or accounting modules. This resulted in a lack of visibility in identifying spends and tracking employee expenses. Reports if generated, lacked accuracy.
Considering all the possibilities and analyzing the loopholes our team listed down the most common challenges:
Inefficient outdated processes
Poor travel spend visibility
Inability to incorporate travel policies
Long reimbursement cycles
Compliance to policies
When we summed up the difficulties for them, the companies realized how an upgrade could solve most of their problems by automating some of the most current tedious processes. Not to forget, the money they could save, by controlling over-spend and mismanagement. We further established the benefits they could achieve by using travel and expense management software.
Benefits of using a travel and expense management solution
Control and Visibility on Travel Budgets – Ensuring optimal use of travel budgets compliant with the company policy is one of the priorities of organizations. To achieve this having a travel expense management (TEM) software comes handy. It not just provides full visibility of the process but gives the option to perform audits anytime. Thus helping maintain control and check on spends.
Increase Productivity – Manual data entry of travel expenses is not just tedious but boring too. Employees, admins, and finance teams who spend hours filling in spreadsheets waste billable hours on unproductive work. Clearly, this only adds to employee dissatisfaction.
Save time – Having a single, unified TEM platform (like TrackEx) can completely automate travel expenses management. It tracks, processes and simplifies reimbursement cycles, which eventually helps save time that can be focused on the business.
Actionable Insights & Reporting – A T&E solution gets you detailed, accurate data and insights on employee travel and employee expenses. This data can be used in informed decision-making and to plan effective expense policies & budgets.
Quick and simplified expenses approval cycle - It shortens the entire approval process by eliminating irrelevant tedious activities, saving hours. Employees can enjoy the ease of entering their expenses on-the-go using a smartphone and managers/admins can give quick approvals as they get the flexibility to approve anytime, from any device. All this, while staying compliant with the company policies.
Now, if this makes you discern the many benefits of using a TEM solution, then here's a checklist of things you need to consider when adopting a travel and expense management solution for your business.
1. Define what problems you want to address Define what problems you want to address
It's important to carefully evaluate your organization's needs, and decide what needs to be achieved with the software. A good start would be by compiling a list of challenges you would like to solve with the help of the software.
The main five could be:
Automate expense submission processes
Reduce expenses compliance issues
Shorten approval cycles
Enforce policies
Improve employee expense reporting experience
This further needs to be systematically analyzed and mapped to understand the travel inconveniences faced by the employees and identify the best possible solution.
Settle for an integrated management solution that caters to both travel and expense (just like TrackEx). With a 2 in 1 kind of program enterprises will get to utilize the benefits of both for the price of one. No need for maintaining separate systems for each.
2. Consider the technology and feature-based needs
While you define the challenges you wish to overcome with the chosen software, you must also determine the technology needs the system should cover for you. Introspect on these questions to understand your system requirements.
Will my employees use and benefit from a T&E solution?
Will it come with a hassle-free integration service?
How tech-savvy are my employees to learn things fast? Will they require extensive training?
How receptive are my employees to new technology? Will they be comfortable to change their behavior and adapt to a new tool?
Will giving freedom of full access help or should there be some restriction?
This said, then you have a list of features to look out for in each category while considering the travel expense management solution. They are - Expense policy features, expense management features, expense reporting, and support facilities. Let's peek into each category:
Expense policy features
Can the users be assigned a specific role or assigned under a group/branch?
Is it possible to add or change rules as per requirement?
Can new expense categories be added and assigned for approval?
Does the application accept mileage and time tracking?
Is it possible to add new payment methods?
Expense submission features
Will the expense submission flow be easy for users?
Does the tool have the right integrations to submit expenses?
How does the receipt scanning work?
What is the storage capacity (for receipts)?
Does it support additional data like extra information related to the expenses made?
Is a mobile version available to submit expenses?
Is there a currency convertor?
Expense reporting features
Does the tool have export features?
What are the export formats supported by the tool?
Does the tool integrate easily with the accounting / HR / ERP software?
Does the application have an open API?
Support facilities
Does the vendor provide support 24X7 in case of issues?
Is telephone/ email support available?
Does the vendor provide pre-trial of the product?
Does the software come with a training module?
Do your homework well. This will help in easy negotiation with the vendor.
3. Consider the budget scope for the setup
The budget definitely plays an important role in the kind of travel and expense management solution you wish to invest in. It's a long process of setup, installation, integration, support, and customization. A SaaS system compliments all budgetary situations. In this model, the customer follows a pay-as-you-go per-user per-month solution. It allows companies to start using the software almost instantly. Deployment time is fast and setup and maintenance are cheap with minimum or no IT indulgence at all.
4. Assess employee needs
The expense management tool will be used by almost all the departments in the company. To channelize every department you need to understand their work processes, address their queries regarding the product and remove inconvenience related to the new application. To start with, understand all previous challenges related to travel and expense tracking and learn what they would like to get improved. In all probable situations, each department will have its own set of complaints with the current method of TEM.
Employees will tell you how slow is the reimbursement process which gets rather frustrating for them.
Managers and admins will tell you how they have to keep in terms with company policies before approving every claim which results in process delays.
And, the CXOs will help you understand how the lack of data and reports hinders their decision making.
Collating all these issues will help you realize where the problem lies and what kind of upgrade will help the overall process.
5. Probe on the software compatibility
Within the organization, you have likely deployed a string of systems to automate work. Now, a new system like T&E management should not add to your setup cost and responsibilities, besides getting your employees trained in it. Consult the vendor and ask for details. Understand whether the software comes with the flexibility to interface with CRM, HRMS, accounting software or ERP tool(s). This will save a lot of time and resources.
Conclusion
So, here it is - we have summed up the most essential things that need to be considered before adopting a T&E solution.
The market is flooded with a myriad of T&E management options to pick from. So, whether you're a small, medium or large-sized company, at TrackEx we understand how crucial T&E is for your company's success. Our robust solution not just helps organizations in cost savings, performance improvement, but provides transparency to achieve the desired output.
Schedule a demo today at sales@trackex.com to get the benefits.